Kanazawa at night offers a different kind of fun than in the daytime. Listen to the sound of shamisen (a Japanese traditional musical instrument) coming from the second floor of a teahouse, or soak in the art in a museum with few people and all to yourself. You can also enjoy the illumination of the castle and its stone walls.
Why not take the Kanazawa Light-up Bus and explore Kanazawa at night?
Kanazawa Light-up Bus Runs on Saturdays!
The unlimited ride pass for the Light-up Bus costs 500 yen for adults and 250 yen for children. If you want to enjoy stopovers, the pass is recommended. You can purchase ones at the Hokutetsu Center (on Kanazawa Sta. West Gate) and the Transportation Information Center at Kanazawa Station, as well as at some major hotels.
Click here for details.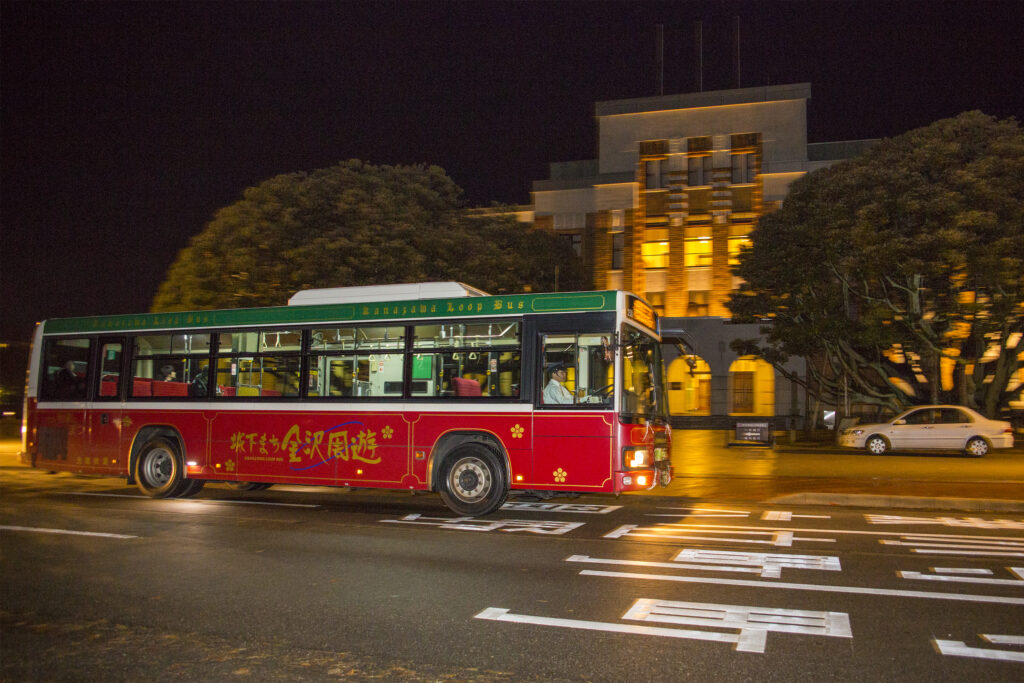 Departing from Kanazawa Station East Exit, Bus Stop No. 7
The Light-up Bus departs every 15 minutes from Bus Stop No. 7 at the Kanazawa Station East Exit. The first bus departs at 7:00 pm. Buy a unlimited ride pass in advance and board the bus. And then, how about getting off at the second bus stop, Owari-cho?
Go through the dark slope to the teahouse district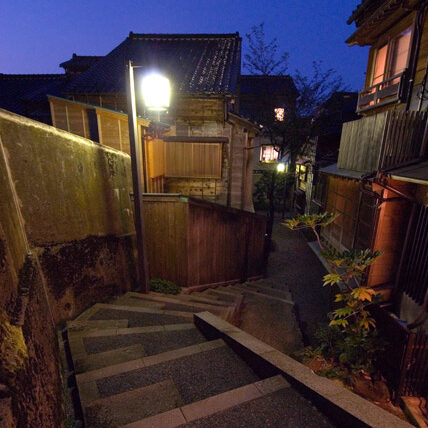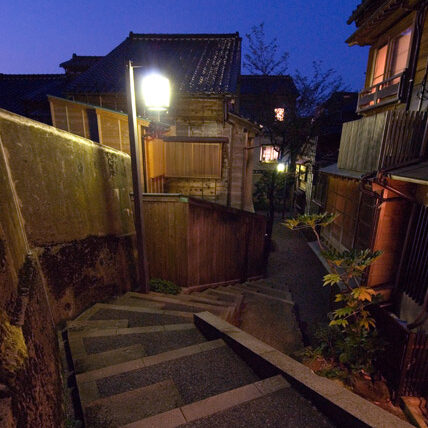 Near the Owari-cho bus stop, there is a shinto shrine called Kubo-ichi Ototsurugi-gu Shrine (久保市乙剣宮). Behind the shrine building, You will find a slope called "Kuragari-zaka", literary means "Dark slope". It is said that in the old days, rich shopkeepers used to sneak down this slope to go to their teahouses to see geishas under the pretense of visiting the shrine. The dark slope is a stairway connecting the sacred and the profane.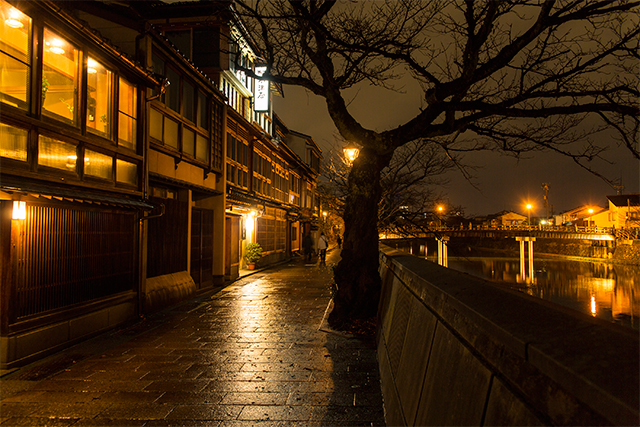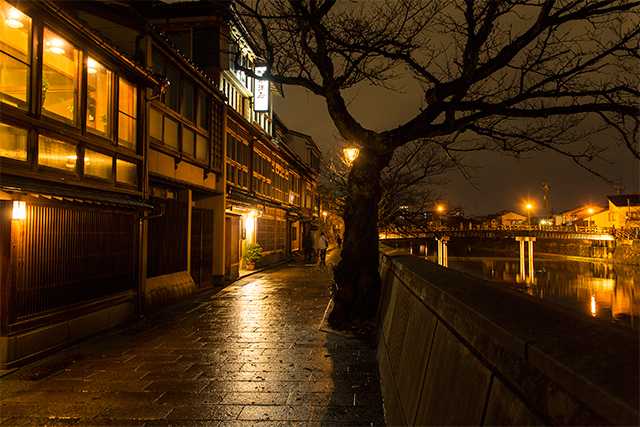 Next page… exploring two geisha districts